A History of 150 Years
Here you can learn about our history since our founding.
1869
Founded
Our first head, Michimasa Morishima, a former samurai from the Mito Domain, founded a brewery.Noting the benefits of the site, where an underground river flowed from the southern slopes of the Abukuma Mountains, and where there was plenty of rice that could be easily obtained, he decided to set up his brewery in Kawajiri, in what is now northern Hitachi City.
Early Showa Period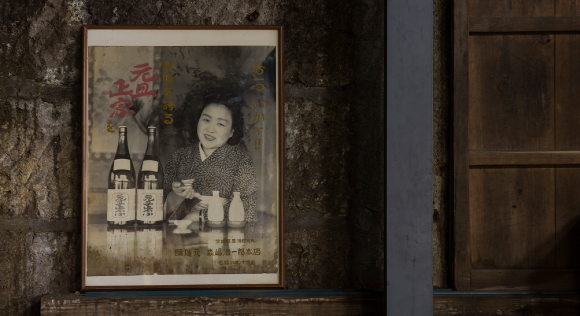 "Kaisai" and "Gantan Masamune"
The sake we brewed back then was sold under the label "Kaisai," which means "joy," and later followed by "Gantan Masamune," which means "New Year's Day Masamune." Both of these were chosen for their lucky connotations. Unfortunately, the destruction of the Morishima family home in the war means we have lost all our detailed records.
1945
Our brewery was destroyed by bombing in the Pacific War.
Enveloped by the flames of the Pacific War, our brewery and home were both lost. The brewery was rebuilt using Oya tuff, a strong and fire-resistant stone. We started producing sake again.
1953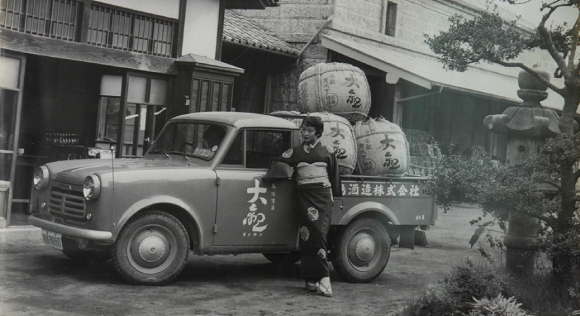 Birth of "Taikan"
After the war, our fourth head, Koichiro, poured his energies into rebuilding Hitachi. During this time, he visited the home of Yokoyama Taikan, the master of Japanese painting, with whom he had become close. Taikan was a great lover of sake, and when he lived in Izura, in northern Ibaraki, he would often drink our sake. This relationship between the two men gave rise to the label "Taikan."
1959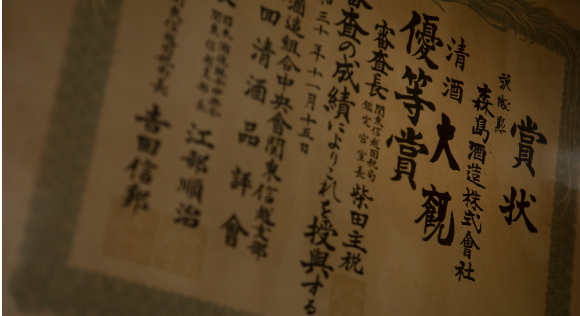 First award of a gold prize from the Annual Japan Sake Awards
Our long-awaited first award. Through subsequent continued diligence, we have been fortunate enough to be highly praised in a number of events.
2002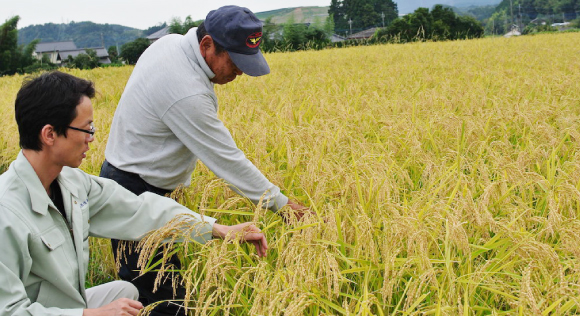 Start of contract production with local farmers
We asked trustworthy local farmers in the neighbouring city of Takahagi to grow Miyama-Nishiki for us. Our work to allow us to create sake that brings with it safety and peace of mind through knowing exactly who makes every part of it continues today.
2005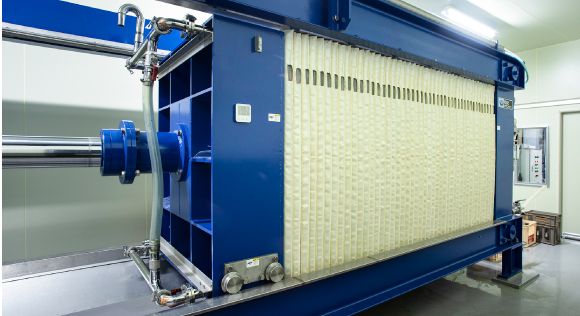 Start of bringing in equipment to improve sake quality
We revised our entire process to ensure we could create top-quality sake with a view to the future. From a single refrigeration container, we started methodically replacing our equipment.
2006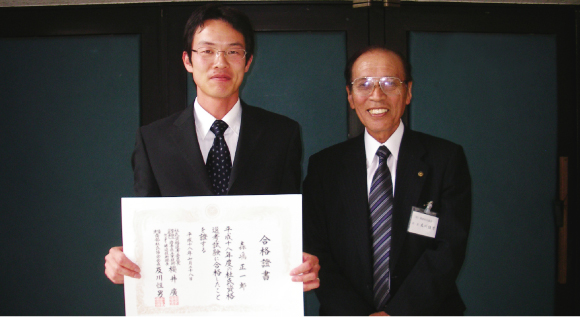 Obtained Nanbu Brewmaster qualifications
Our sixth head, Shoichiro, is the first person from Ibaraki to pass the accreditation to be a Nanbu Brewmaster, which he did at age 31. He will keep practicing to be able to make the sake he wants to make with his own hands.
2011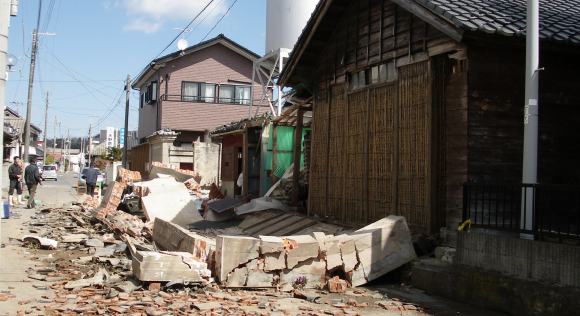 Damage from the Great East Japan Earthquake
The brewery was heavily damaged: sake bottles were broken, the exterior walls collapsed, and great cracks spread through the stone walls. However, the quick decisions of our fifth head, Shin'ichiro, allowed us to recover quickly, and start shipping again.
2015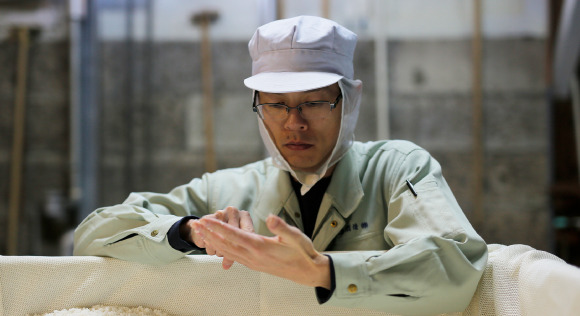 The brewery owner becomes the brewmaster, creating the concept of a new brand
Doing away with the seasonal hiring of brewmasters, we started a new way of making sake with the brewery owner as brewmaster. We formally launched our concept of a new brand to follow "Taikan."
2018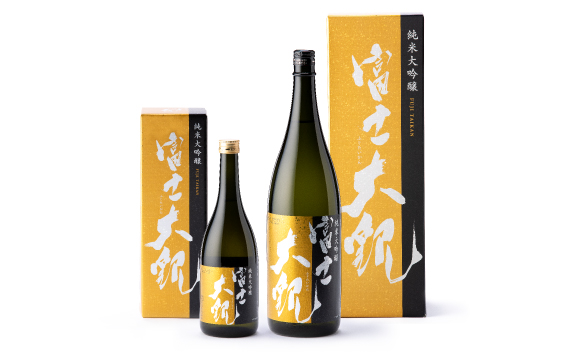 Providing in-flight sake
"Taikan Junmai Daiginjo" was selected as a limited-time offering in Japan Airlines domestic first class. This was the first time since our founding that we provided in-flight sake.
2019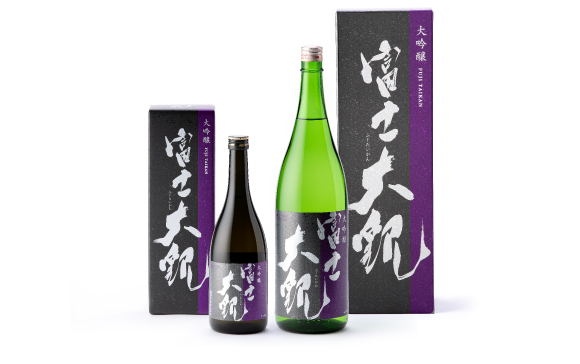 150th Anniversary
The "Taikan" label is changed to "Fuji Taikan." We chose this name because Yokoyama Taikan left behind a large number of paintings of Mt. Fuji, and because of its positive connotations with Fuji being the greatest mountain in Japan.
2019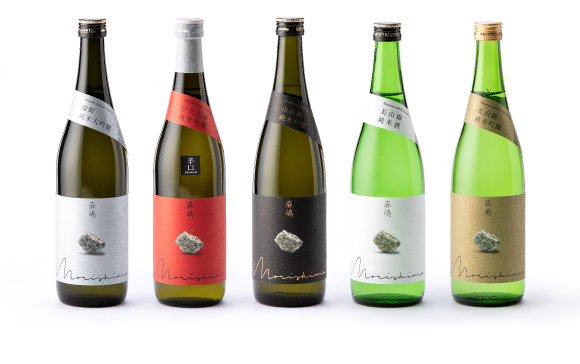 Birth of "Morishima"
The new brand fostered by the brewery owner/brewmaster. Using his own name, incorporating all his wishes and hopes for making sake.
2019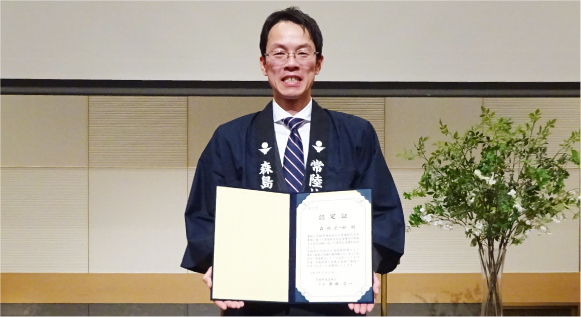 Obtained Hitachi Brewmaster qualifications (first term)
The Hitachi Brewmaster certification system started, the prefecture's first such, with the aim of fostering local brewmasters in Ibaraki Prefecture. Our sixth head, Shoichiro, passed the exam in the first year.